Funny
Bruno Mars Thats What I Like Mothers Day Card (Plays Actual Song)
---
💥 Fun surprise inside
💥 Over 2000 plays guaranteed 🔊🎶
💥 Makes a great gift 🎁
💥 Fast shipping ✈️🌍
💥 Guaranteed easy refunds & returns 👍
💥 Personalize it! 👇
Size: 7 inches x 5 inches
Sound: "Lucky For You That's What I Like, That's What I Like...Lucky For You That's What I Like, That's What I Like"
There's no doubt we take the things our parents give us for granted. The roof over our heads, the food in the fridge, money in the our accounts, and the clothes in our closet. We're not born with these but most of us are lucky enough to have human beings that care about our survival. What would we do without mom and dad? We'd thank both of them but since this is a Mother's Day card, we'll just thank her for now. Thanks ma.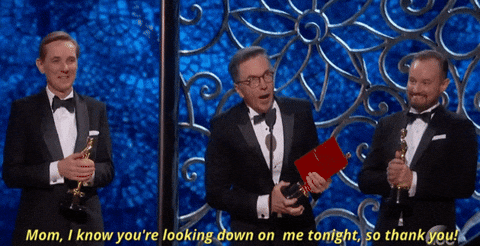 "That's What I Like" is a song by singer and songwriter Bruno Mars from his third studio album 24K Magic released in 2016. It is an R&B, hip hop soul and new jack swing song composed in the key of D♭ major. The lyrics illustrate all the sensual things Bruno Mars prefers to happen in the bedroom inside them silky sheets with his lovers. It's a good song to put on when you run out of sexy things to say to someone that's about to take that D. 
The music video for "That's What I Like" premiered on March 1, 2017. Bruno Mars decides to dance solo with some animated special effects. The girls watch it to admire Bruno, and the guys watch to learn the moves to get the girls. Practice hard enough and you might become Bruno Mercury. 
Moms do a lot that we take for granted. Luckily, you don't have to thank her but at least acknowledge you like what she provides. A funny card for Mother's Day.
Love it
My mom loved it, it's her favorite song and she couldn't help but enjoy it!!
Very cute card!
I got the Bruno Mars card for mother's day and it's super cute. The only reason it doesn't get the full 5 stars is because I wish it played the hook louder.
Mothers day
My mother loved it so much
My mom loved in
she died tbh laughing and she showed her friends. so cool.
Amazing
Loved it but wish it would have come more discreet